Added Within Last 30 Days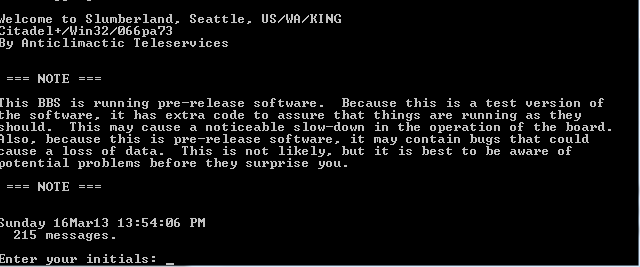 Slumberland has been up since 1991 and its still going strong. Our focus has always been our message base, with discussions both serious and silly, but we also have file directories, E-mail, and live public/private chat. New users welcomed.
UNCENSORED! is a legendary free speech BBS, online since 1988. We have a friendly environment that emphasized a real "folksy" online conversation place, NOT files. There's quite a wacky and unique crowd here. Join us onine and have some fun!